The 2014/15 season is off to a great start!
Here's a video of another terrific powder day we had back in January, 2011. With help from Mother Nature those conditions will be repeated here in Vail many times this year.
You've connected to a specialized site based in the Vail Valley.
If you're headed up here snow sliding this season and new to the area, start with our Vail Mountain Insider page
There's extensive ski area information in the winter months including a daily snow report , slope grooming, "What's Open Today", equipment suggestions, some ski tips, and a skier's exercise program.
You can select from a compilation of skiing videos of friends and ski clients. See the snow conditions and various web cam shots on Vail Mountain.
Check out the update on changes to the mountain for the 2013/14 ski seasons and find detailed restaurant reviews.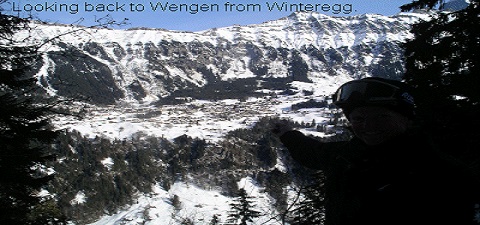 Considering a trip to a different ski area?
Here's a review of a 2001 trip to our sister city of St. Moritz.
In 2002 we visited Whistler. That was followed by a 2003 vacation to Taos.
Europe and Grindelwald, Switzerland was the ticket for 2004 repeated in 2007 by a return to Europe and to Lech, Austria.
We stayed in the states in 2005 doing the "Colorado 5 in 5", and then traveled to Montana and Wyoming in 2008.
In January, 2009, we were off to Snowbird, Solitude, and Deer Valley in Utah.
---
Summer Travelogues!
---
If you've ever thought about visiting Turkey, here's the detail of a 2011 trip to that country (with video).
Or maybe Spain? This was a 2012 fall trip.
How about off the beaten path to Croatia in 2013.
Adrift at sea in 2014 on the way to Polynesia.
Just for fun compare the custom Strolz boot fitting done In Lech, Austria in 2008 in the upper video -
- to the latest technological advance - an Ertlrenz fitting done in Vail in 2012.
Both operations produced great fitting boots - albeit at fairly tasty prices.