A visit to Alphonse Island Resort in the Seychelles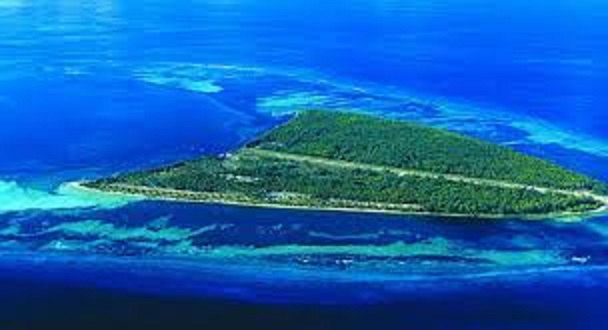 Getting to the island all the way from the US is as little fun as one can have................but when you finally arrive, you've truly found a bit of heaven. This has to be the most interesting and well done "fishing camp" on the planet.

We spent the prior day on Mahe and left on the morning's IDC flight heading south roughly 400 kilometers arriving just before noon on Saturday. There are one or two chartered flights (dependent on number of guests – typically 30) in and one out the following Saturday, so it's best not to push your luck by arriving at IDC at the last moment. On landing, we were greeted by the whole staff waving as we landed and were transported on the people mover to the main pavilion for a welcome briefing and then were shown our private bungalow.


It's a great little elevated A frame with king bed, large bathroom (twin sinks, sunken tub, outdoor shower, etc.), mini-bar, desk, and a small but functional deck facing the ocean – amazingly very private.
Everyone gets a bike which is the main transportation around the place. The amenities at the resort are probably fairly standard and include a reception area, large open dining pavilion, swimming pool, snorkeling gear, fishing gear, SUP boards, small kayaks, and a fat windsurfer that likely never gets used. I checked out my fins, mask, and snorkel along with a 9 weight fly rod. There is Wi-Fi available at the main dining area.

Let's talk about the good stuff. The resort is owned by a really nice guy from South Africa. Most of the staff seems to be from there too. These are great people - friendly, accommodating, and helpful almost to a fault. Even the groundskeepers and maintenance staff waved and greeted you each time you passed by. Couldn't ask for a better staff to make your week pleasurable. Ditto goes for the fly fishing guiding operation (though we didn't use them) and the dive operation as well, which we did use.

How about the really good stuff? The food. Wow! Ask for what you want, and you'll probably get your wish. Evening meals were over the top, as were all the fresh garden greens and vegetables along with astonishing fresh fish all the time. They have an amazing garden that you can tour. The South African chef aims to please, and he did so in spades!

OK. How about the really best stuff? The fishing! We've never seen anything like it. Choosing not to use the guides to travel to Francois or the flats each day, we walked the shore of Alphonse and figured out how to catch lots and lots of big, little, and unusual fish - in fact 27 of the 65 different species that can be caught by fly fishermen. As the following video notes, it's possible to catch a fish on every cast you make (though that gets boring pretty quickly). The open water dives and snorkeling were as good as it gets with amazing varieties of coral and fish. There were shark dives, current dives, wall dives, night dives, pretty much anything and everything you could want.
If any viewer is thinking about trying the same kind of DYI trip we just did, here are a few suggestions regarding clothing, tackle, etc.

What to wear. You're on the Equator, but the weather was surprisingly pleasant in October (as long as there's a breeze). Since there's no dress code at the lodge, the same things you wear fishing will work for meals too. We bought and brought along both long and short sleeve polyester UV protected light shirts from Wal-Mart ($8 each). They worked great. Shorts are fine for wading as are zip off leg khakis. Wading shoes are personal preference. We had both light weight water shoes and flats boots. Frankly, didn't like either of them and left them at the resort Next year we'll use neoprene socks under our standard wet wading shoes we use for trout fishing (Simms Riprap or Streamtreds). A buff is essential as are sun gloves..

Tackle. While I used the loaner 9 weight rod from the shop when the wind required it, I preferred the Clearwater Frequent Traveler 8 weight I brought along. Had one Behemoth reel rigged with dry line and the other with a mono sink tip. Both worked well. Had no problem landing bones to 7 pounds and trevally to 20. Only issue with those Reddington reels is that you cannot let them touch the sand. They immediately fill with grit and grind. Beyond that, they work well and are a cheap alternative to Shilton, Hatch, etc.

Leaders. Rigged all rods with ten foot 16 pound tapered saltwater flouro. Had flouro tippet material of 10, 13, and 16 pound test, but used mainly the latter two.

Flies. Brought our own that we tied over the summer, so they were all a bit different than what the resort suggests. Smaller sizes worked better for most fish. 6s, 8s, and some 10s even. Charlies, gotchas, simrams, small shrimp flies - basically anything with at least a touch of orange in it. (May publish something later on this subject). Had no luck with larger shrimp patterns nor with a variety of crabs, though we'll work on them again next year. Some of the issues with flies that did or didn't work might be dependent on various marine species spawning seasons - really don't know. There's a lot of drifting turtle grass so some kind of mono or wire weed guard would be helpful at times. We didn't have any guards embedded in our flies this year but will have some on the next trip.

So is the resort perfect? Of course not. There were a few glitches and hiccups while we were there. This was the opening week of the season, so everything wasn't really in place. Some construction still was ongoing. Couldn't get prices on wine or drinks at the bar for a couple of days. The stocked beverages in the room mini-bar strike us as something of a rip off price-wise, though maybe that's just an issue for Americans. The biggest negative issue was at checkout. A very poor system for figuring out what was finally owed that we regarded as almost deceptive. Need to have it output in the various currencies the resort accepts and clearly itemized. I trust this will be fixed shortly, as it was a new system for them, as well.

That's about it. Despite the noted negatives, we loved the place and will definitely head back - hopefully next year.
If you'd like a quick tour by bike around the island's perimeter, take a look at this: