A return to Alphonse Island Resort in October, 2017
Last year we gave this resort five stars all the way across the board - and interestingly, this year it's even better. The general manager with obvious help from the owner's fairly deep pockets has upgraded everything in the operation that more or less needed it.
Significant improvements include a completely new dining pavilion (the building was basically in place but unfinished), a major renovation of the fishing shop, a new lounge at the water sports/fishing facility, and other upgrades to the guiding operation. While last season's chef was outstanding, this year's menu changes for lunch and dinner are better all the way around.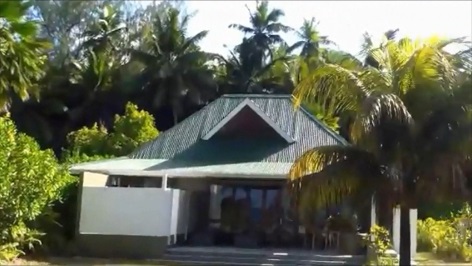 We also elevated the level of our accommodations this time. When planning our trip here, we'd invited some friends from Colorado to join us, and in the hope they'd attend, we booked a villa instead of the bungalow we used last October in order to have a better sized place to gather for happy hours.
While more expensive by a substantial amount, the villas are far larger and more comfortable, and I doubt we'd go back to the smaller units (unless only one of us was on the trip).
The staff remains outstanding. Everyone's friendly and helpful in an effort to make everyone's experiences enjoyable. Speaking which, there were only 22 of us guests while we were there, and the full time staff numbers roughly 70.
OK. So what's not to like. This year we found Mother Nature throwing us a curveball. Lots of rain for a few of the days, very strong winds from unusual directions, the passing storms, and tides that were whacky leading to severe currents around the island. Add to that abnormal quantities of drifting turtle grass made the fishing more difficult and somewhat less productive than what we found last year.
Nevertheless we had a decent time fishing releasing around 20 different species, and catching a number of new types. We also learned how to better attract the local trevally by changing the speed of our retrieves and found some new locations to explore in the future when sea conditions are more benign.
Our main kick about coming this far is the difficulty of the flight and layover times from the states. It's brutal. I don't think we've ever made the trip in under 30 hours going either way, and it's no fun at all. Nevertheless, I suspect we'll be back again, if not next year, then certainly the one thereafter.
Put together a couple of videos - the first is of the start of the week...............
......................and the second is of the last four days of our stay.