Abu Dhabi sites followed by another go at Alphonse Island on this fall 2019 trip
I've been addicted to the fishing at Alphonse in the Seychelles for several years. Unfortunately this time around we had bad tides and tough weather too. The resort, however, remains as good as it's always been. Food is fabulous, the staff are all friendly, and the setting is wonderful.
To get ourselves more acclimated to the eleven hour time difference from our place in Arizona to the Seychelles, we opted to spend three nights in Abu Dhabi on the way to the island. Chose the Rixos all inclusive resort on Saadiyat Island. It worked out fine.
The rooms were nice, staff accommodating, and the buffet food was outstanding. We did have one ala carte meal there, but it turned out to be forgettable.
To fill the gaps of time while in that UAE city, the first day we visited the Sheikh Zayed Mosque, and it's a fabulous facility. Probably the best and most fun thing to see in the city. Admittance is free if you wish to tour it on your own - or you can opt for paid group tours. Dress codes for women in particular require lots of cover up clothing and a borrowed head hoody from the mosque's loaner inventory.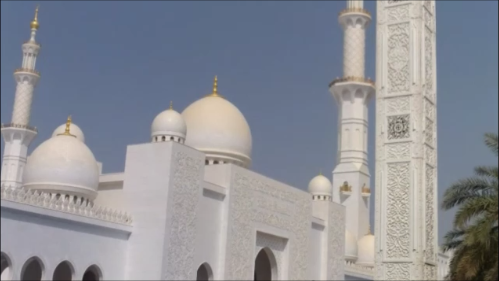 The mosque is amazing. Largest hand knotted rug in the world and apparently the ornate chandeliers inside are also regarded as the largest in the world. The whole place is just beautiful and well worth the taxi fare to get there. Being relatively new in construction, it's by far the nicest mosque we've ever visited.
Next day we visited the Abu Dhabi Louvre operation. The building itself is the star of the show. The roof almost defies description. Galleries are very stark and plain, and most of the exhibits are not overwhelming. They're primarily antiquity items of pottery, metal, sculpture, etc. The type of art that one finds at the Louvre in Paris is missing. There were some decent sections of contemporary art, but the quality was something of a disappointment.
Here's a short composite video of what we saw in Abu Dhabi, along with a few clips of Mahe and Alphonse:
We flew out of Abu Dhabi on Friday morning and got to Mahe just after lunch hour, spending the night again at Chez Payet. Then Saturday morning we left for the week long stay at Alphonse Island.
As usual, we made a crude video of the fishing part of the trip, and it follows: