June, 2014
---
Last Logbook Entry � for previous day
6/17-19: Ah, Lake Powell. In past years one of our favorite spring places to visit. Not so these past three days. The chocolate colored water was no fun to paddle upon at all. There was no mention of the murkiness situation on the lake's web site, so I'm guessing we'll never come back here again to visit.
Best part of the trip was the paucity of other people at our regular camping area on Stanton Creek. Lost all the photos we took of our new Sea Eagle 465 inflatable kayak - in addition to the two fish Sue landed & released so that wasn't good either. We did a bit of paddling around our camp and trolled close to the shore where the above mentioned two (really stupid) fish found something about her black streamer to be irresistible.
Other than that the trip was completely forgettable. And that's what we shall do. Here are a couple of photos of stuff unrelated to any form of fishing. Maybe next week will be better at Williams Fork Reservoir.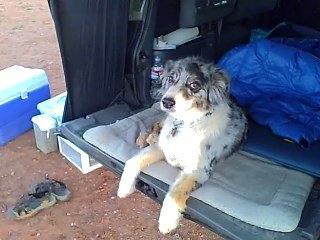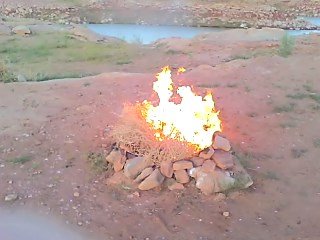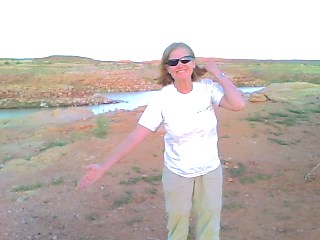 Home, Main Fishing Page, Fishing Report, Eagle River Access, Local Ten Commandments, Successful Fly Patterns