Until next winter arrives it's the off season in the Vail Valley - and most of us who live here think this is the greatest time of the year.
As the trout image might suggest, our primary focus is on fly fishing information, but we also can help you with our Best of Vail ranking of restaurants, mountain dining, night life, shops, and summer trail hikes.
If you're headed back this way next ski season be sure to read our winter guide. It has many helpful links, not only about Vail but with several reports on other ski resorts as well.
There's extensive ski area information in the winter months including a daily snow report , slope grooming, "What's Open Today", equipment suggestions, some ski tips, and a skier's exercise program.
---
Off Ski Season Travelogues!
If you've ever thought about visiting Turkey, here's the detail of a 2011 trip to that country.
Or maybe Spain? This was a 2012 fall trip.
How about off the beaten path to Croatia in 2013.
We were adrift at sea in 2014 on the way to Polynesia.
For 2015 the fall trip was to Dubai and Mauritius - both very interesting .
March 2016 - finally a fishing trip vacation - this one to El Pescador in Belize followed up by a second visit there in September to Banyon Bay.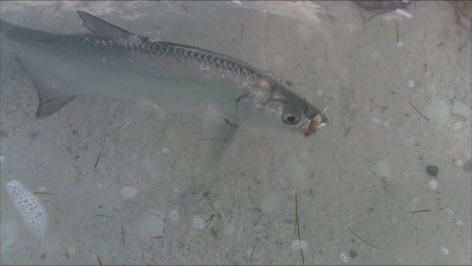 Best trip so far - Alphonse Island Resort in the Seychelles in October 2016 and again in October 2017 and again in September, 2018.
June of 2017's trip was to Kamalame Cay in the Bahamas.
Bucket list stuff - W Hotel in Barcelona and Emirates Palace in Abu Dhabi - July 2017.
2018 began with a January trip to Swain's Cay in the Bahamas followed by Hopkins Bay in Belize in March, and St. Georges again in April.
In May of the same year we visited Lisbon, and then hiked part of the Portuguese Camino de Santiago.
Ah! More fishing - Kamalame again in July of 2018. In August of that year Rancho Leonero in Mexico.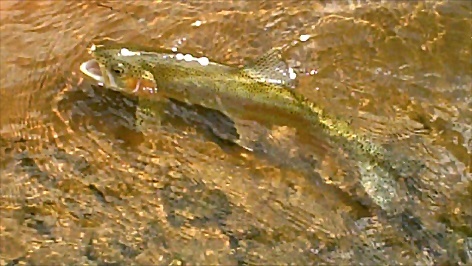 Many details related to our favorite activity of fly fishing are available including a daily log that's updated twelve months a year.
For something different than what we have in Colorado, how about Alphonse Island in the Seychelles?
Many of previous season's fishing trip videos are available at the bottom of our fly fishing home page.
We hope you'll respect the mountain environment, and please practice catch and release on these streams - particularly since many trout populations are still in decline because of whirling disease.
A rating of local outfitters is also available.
Planning on fishing the Eagle River? View our Google map guide or the original access page and hatch chart for this popular local stream.
A weekly statewide fishing report is provided during the summer months, and you can get an up to the minute forecast of weather conditions.
Explore our page of successful local fly patterns.
Traveling through the area you might enjoy trying some of these personal favorite and mildly offbeat dining spots.
Check flow rates on all Colorado streams on a real time basis.